Earth Guardians
We inspire and train diverse youth to be effective leaders in the environmental, climate and social justice movements.
Earth Guardians began as an accredited high school in Maui, Hawaii in 1992, focusing on environmental awareness and action in its core curriculum. Students studied the history of social movements and took action to restore sandalwood forests and shut down the toxic practice of burning sugar cane. Since then, Earth Guardians has become a global movement providing a platform for hundreds of youth crews in over 60 countries to engage in some of the greatest issues we face as a global community.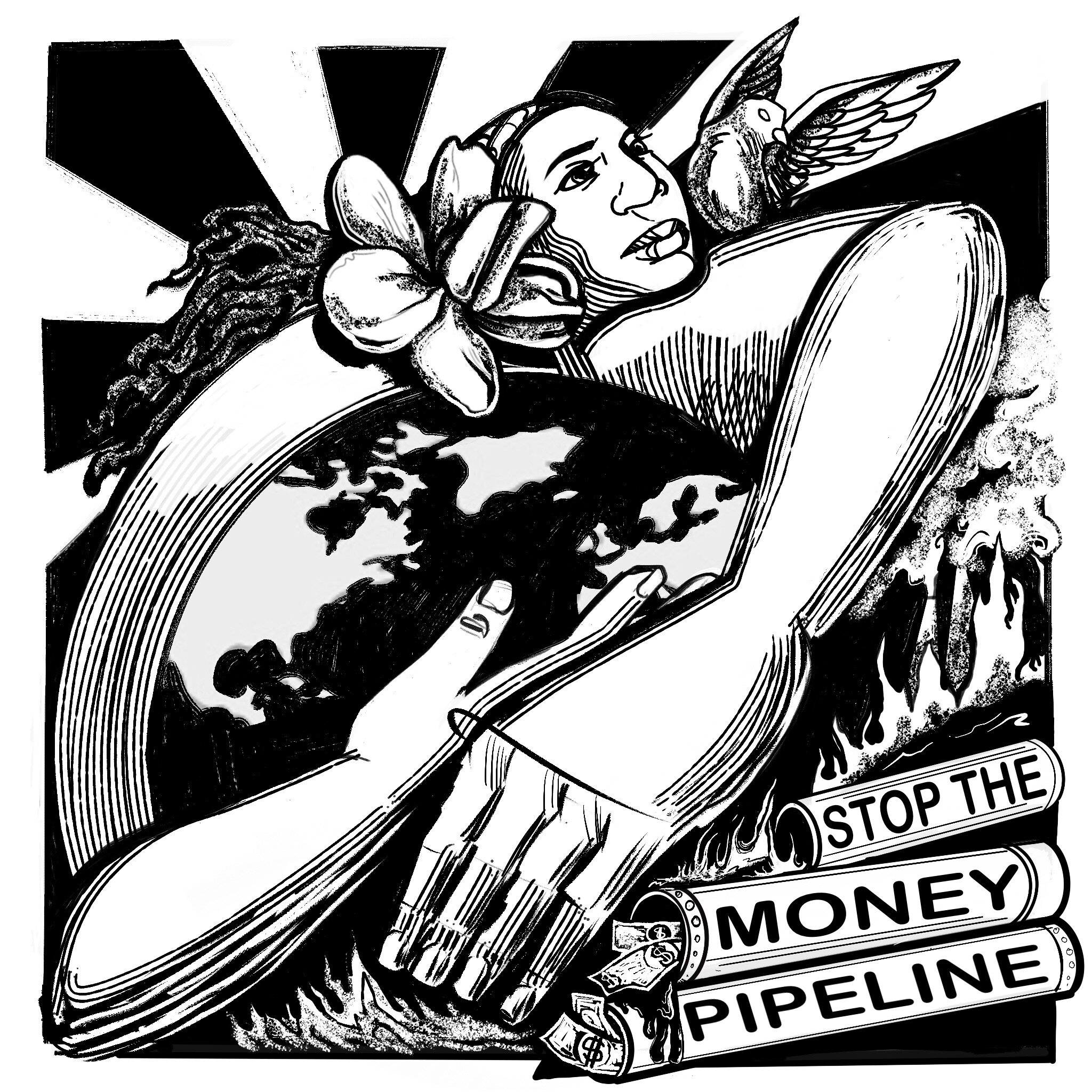 Xiuhtezcatl
Xiuhtezcatl Martinez is an advocate, leader, activist and hiphop artist. Recently named TIMES Next 100, Xiuhtezcatl has felt called to change the narrative on what it means to be an activist since an early age. Still a teenager, X has spoken multiple times a the UN, addressing the General Assembly and spoken on panels with the likes of Bernie Sanders, Van Jones, Shailene Woodley, Bill Mckibbens and Pharrell Williams.
Vic Barrett
Vic Barrett is fighting hard for a future for all of us. Vic has witnessed the reality of climate change firsthand, when his hometown was devastated by Superstorm Sandy in 2012, at age 11. Vic has spoken at conferences and events across the United States, as well as testifying before the House Foreign Affairs Committee in Washington, D.C. as one of the lead Youth v. Gov representatives.
Marlow Baines
Marlow Baines is an 18-year-old from Boulder, Colorado and is Youth Director of Earth Guardians. Born in Seattle, WA and raised in the mountains of Evergreen, CO she has an intrinsic and deep love and appreciation for wild, open spaces and places. Marlow is a lead member of the Youth Council, has authored Earth Guardian's youth leadership curriculum, and has served as Earth Guardians Global Crew Director. She represents Earth Guardians in youth coalition building efforts worldwide and has spoken on stages across the United States.
"The climate crisis is one of the most unifying moments of human history."
— Xiuhtezcatl Martinez
OUR IMPACT
With thousands of engaged youth on six continents, Earth Guardians has given youth a voice and direction worldwide in order to become effective leaders and make measurable change in their communities. Earth Guardians is developing the resources to build a stronger collaborative network and cultivate this large wave of youth engagement.
1992
year founded
22k
youth leaders trained
+600k
youth educated
+61
countries
+54m
people reached
+450
action campaigns
Download EarthTracks
Our cutting edge EarthTracks app offers gamified challenges to tens and thousands of people worldwide to make small individual behavioral shifts that collectively result in a massive impact on climate change.
Acting like a fitbit for the planet, our app aggregates data about our personal and collective impact, educates people on how we can reduce our personal footprint on a day-to-day basis, while also connecting Earth Guardians' global community of 300+ Crews.
Book an Earth Guardian
If you are looking for a dynamic youth leader for your event, someone who represents the youth voice and vision of Earth Guardians, you've come to the right place. We've undergone a rigorous selection process to bring you the most engaged, powerful, and inspirational speakers from the Earth Guardians global community. Our youth speakers represent a broad diversity of frontline communities, and each bring a unique perspective about the work they do every day to inspire and motivate their communities to act with the urgency the climate crisis demands.
Join a Campaign
Make a difference. From climate strikes to lawsuits, if you want to be apart of a larger movement then join one of our campaigns. Whether you share socially, donate or even join in person every action counts.
Attend a Training
Earth Guardians focuses on inspiring and training Indigenous youth. By providing leadership development programs, EG is helping shift systemic damage to a regenerative future. Attend an upcoming training or donate to support this initiative.